Hooked up with a good buddy and fellow native fish fanatic for a serious weekend of hiking and fishing. We started by biking in about 10 miles to a very very small little ditch that holds some really rare and unique fish. The creek was located way up this valley.



It was quite some time before we found any water. Actually it got a little dicey for a while--after ten miles in 100 degree heat we were out of water and spent an hour looking: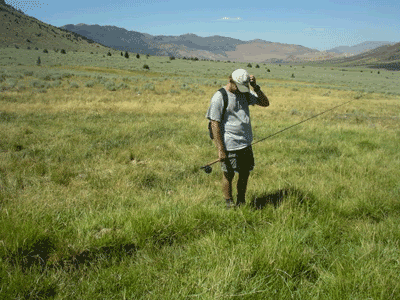 We realized we had actually gone to far up the valley and circled back cross country and finally got into some fishable water. This is fishable water!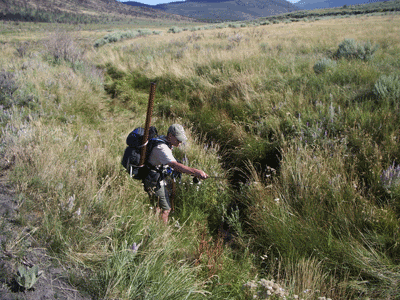 And the fish were there... Native Lahontans that were noticeably red in color thanks to their scud rich diet.


These fish also had some pretty cool spotting on their eyes.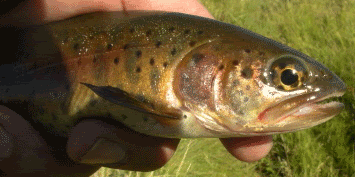 After a great downhill bike ride out we packed up and headed off for day 2...