I spent the New Years holiday in Florida with my wife's folks who live not too far from Everglades National Park and we managed to get out and fish in the park a few days by flats boat. The park is incredibly large and very difficult (at least for me) to navigate. We were somewhere back in the creeks in here.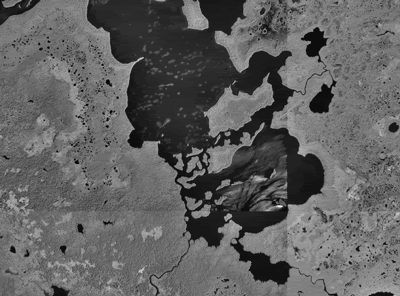 This creek is actually an off-shoot of the creek running north-south in the lower part of the aerial photograph above. We bashed our way through these narrow mangrove choked creeks holding less than a foot of water that ultimately led to larger lakes.





Once we were sufficiently deep in the glades, we began poling through the shallow water and sightfishing to snook that were holding on the edge of the mangroves. Like this one.




And this 25 inch snook that my father in law Roger landed.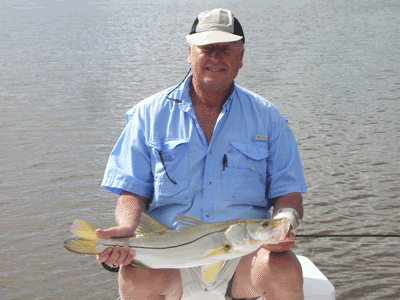 A couple more nice snook were landed.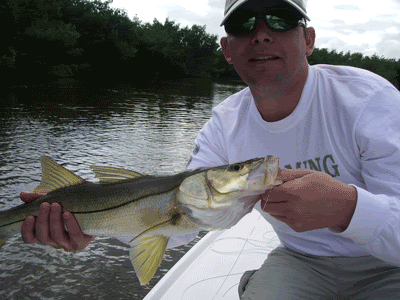 All in all we spent two days fishing in the Everglades landing about 15 snook each day, mostly juveniles with 4 to 5 larger adults thrown in.